Performer - Instructor - Choreographer
Who is Alexis Southall?
Internationally renowned professional teacher and performer of Fusion Bellydance and Improvisational Tribal Style (ITS) based in Wolverhampton, UK. Known for her unique style, flawless musicality, precise technique and dedicated and engaging teaching.
Upcoming Events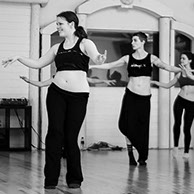 3rd December 2017
Tribal Fusion Education Programme
Wolverhampton, UK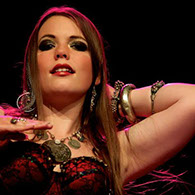 2nd December 2017
Snowflake Spectacular
Reading, UK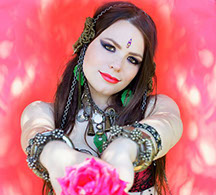 Wolverhampton
ITS, Tribal Fusion, West Coast, Pilates
Tuesdays, Wednesdays & Thursdays
Latest News
bOOKINGS OPEN FOR tRIBAL rEMIX FESTIVAL
Alexis will perform a duet with Ashley Lopez at Infusion Emporium 7.
Alexis will perform at Culture Catwalk as part of Birmingham Weekender in September.
Alexis will perform at Wolverhampton PhotoFest and display photographic work from IE.
Juniper Project to perform at Tribal Remix Festival Show in London.
Alexis becomes a qualified Balletfit instructor.
TFEP sells out in seconds for 3rd year running.
Dates for TFEP 2017-18 in Wolverhampton announced.
Alexis will host the first of Ashley Lopez's Integrated Dance intensives in October 2017.
Dates announced for Juniper Project and ITS Immersions (L1 & 2) in Wolverhampton.
Alexis will teach a

weekend of workshops

with Leo Orchidaceae in March 2017.
Alexis will be a featured teacher at Tribal Umrah 2017 in Viareggio, Italy.
Alexis will perform with UNMATA at Infusion Emporium on 5th November.
09 NOVEMBER 2017
02 OCTOBER 2017
25 AUGUST 2017
23 JUNE 2017
15 APRIL 2017
20 MARCH 2017
15 MARCH 2017
10 FEBRUARY 2017
20 JANUARY 2017
13 JANUARY 2017
1 JANUARY 2017
20 DECEMBER 2016
01 NOVEMBER 2016