Performer - Instructor - Choreographer
Who is Alexis Southall?
Internationally renowned professional teacher and performer of Fusion Bellydance and Improvisational Tribal Style (ITS) based in Wolverhampton, UK. Known for her unique style, flawless musicality, precise technique and dedicated and engaging teaching.
Upcoming Events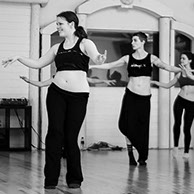 12 August 2016
JamBallah NW
Portland, OR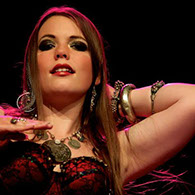 13 August 2016
JamBallah NW
Portland, OR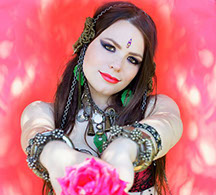 Wolverhampton
ITS, Tribal Fusion, West Coast, Pilates
Tuesdays, Wednesdays & Thursdays
Latest News
Alexis becomes Level 2 certified in Zoe Jakes' DanceCraft format in Oakland.
Alexis serves her final weekend as part of the Gothla UK team.
New classes coming September 2016. Sign up now on the Classes page!
Alexis & Leo Orchidaceae will perform their duet at Tribal Eclipse, Stockholm in April.
Alexis will perform with Ashley Lopez in Estonia & Sweden during April.
Juniper Project 2016 dates announced.
Alexis' 2016 Tribal Fusion Education Programme sold out!
TFEP students will perform final pieces at Vernal Equinox Showcase on 20 March 16.
Alexis will perform with Juniper Project & with Leo Orchidaceae at Infusion Emporium.
Alexis becomes a qualified Level 3 Mat Based Pilates instructor.
Alexis becomes Level 1 certified in Zoe Jakes' DanceCraft format in Oakland.
Alexis takes her Level 4 ITS certification at Hot Pot Studio in Sacramento.
Alexis invited to be guest choreographer for 'La Divina Commedia', Rome, October.
18 JULY 2016
15 JULY 2016
06 JUNE 2016
01 APRIL 2016
28 MARCH 2016
29 FEBRUARY 2016
12 FEBRUARY 2016
13 NOVEMBER 2015
20 OCTOBER 2015
11 JULY 2015
23 JUNE 2015
9 MARCH 2015
14 FEBRUARY 2015